Train Transfers To and From Bologna Airport



Bologna International Airport Train Transfers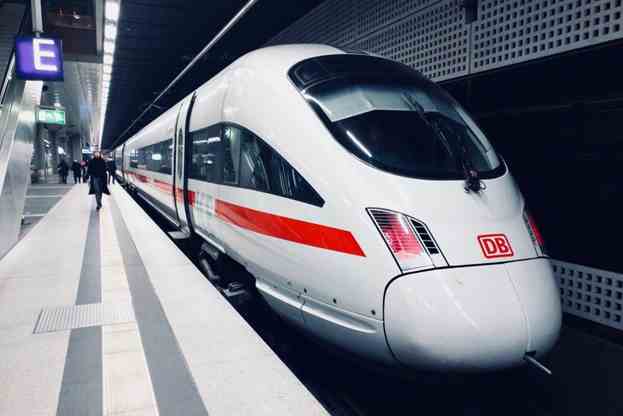 Marconi Express
The Bologna Airport's monorail system, known as the Marconi Express, is a 5-kilometer-long train line. It connects the airport to the central station of Bologna, which is known as the Bologna Centrale. The trains of the Marconi Express are composed of two separate wagons. Each carriage can carry 48 passengers. The trains are capable of reaching speeds of 70 km/h.
The Marconi Express connects Bologna Airport and the city's central train station. When there are a lot of passengers, the trains leave the airport every 7 minutes, but when there aren't, they only leave every 15 minutes.
The airport train station opens at 5:40 in the morning, and the last train departs at midnight. They are open all year round. It takes approximately seven minutes to travel from the airport to the station. The station at Lazzaretto is served by trains traveling in both directions.
You can buy tickets through the Roger app or online through the Roger website, and there are also ticket offices located in the city center and at the airport.
Tickets for just one direction run about €9 each. However, in addition to individual tickets, you can buy tickets for your entire family or a group of people.
When passengers arrive at the Bologna Airport, they must follow the signs that direct them to the Marconi Express, which will bring them to the first floor and the walkway that connects the station and the terminal.
Italo
Italo has four different journey ambiances that cater to different types of travelers. These include the Club Executive, Comfort, Smart, and Prima. All of these have comfortable cinema coaches that provide free WiFi and a variety of snacks and coffee in the vending machines.
Italo offers its customers various special deals on flights, accommodations, and activities. Seniors are also eligible for great discounts.
TrenItalia
The company known as TrenItalia is Italy's second-largest train operator. Its high-speed trains run across the country and enter major cities. Its modern trains can cover the distance between Florence and Bologna in just 34 minutes.
When traveling with kids and families, passengers can avail of special offers and reduced prices by booking a ticket with TrenItalia. The company also offers same-day returns if customers want to make arrangements over the weekend. Its stations have comfortable lounge areas where travelers can relax and spend their waiting time.
The company's trains have LED lights, air conditioning units, and luggage space. They also have various other features, such as a baby changing table and a screen with real-time travel information.
A direct transfer from the airport to the railway station can be carried out by Aerobus every 11 minutes. It can take around 20 minutes to reach the city center.