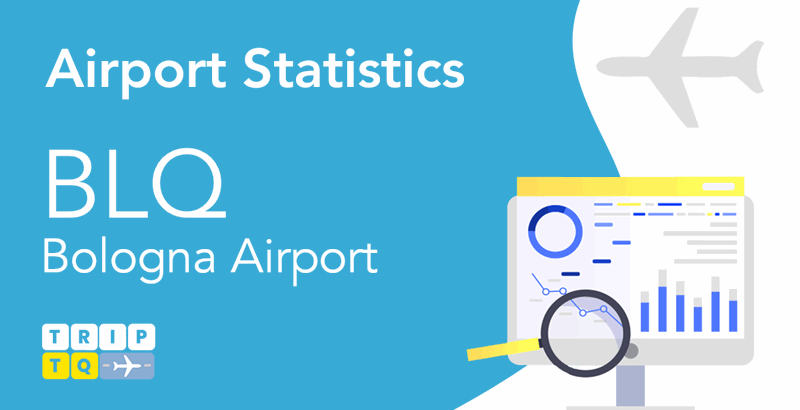 Bologna Airport Records 370% Surge in Passenger Numbers in July
Bologna Airport in Italy experienced an impressive surge in July 2023, reaching an all-time high of 1,071,006 passengers. Comparing this figure to July 2020, during the peak of the pandemic, when only 228,070 passengers were recorded, it is evident that the airport has witnessed a remarkable recovery of 369.59%.
The primary reason behind these passenger numbers can be attributed to the easing of travel restrictions and the gradual reopening of international borders. As countries and regions successfully implemented vaccination campaigns and safety protocols, travelers gained the confidence to embark on journeys again. With the pent-up desire to explore new destinations and reunite with loved ones, Bologna Airport became a hub of activity, attracting travelers from various parts of the world.
Another significant factor is the resurgence of tourism. After enduring months of lockdowns and travel restrictions, individuals have eagerly awaited the opportunity to experience the world's wonders. With its rich cultural heritage, historical landmarks, and renowned cuisine, Bologna has become a coveted destination for domestic and international tourists. The airport's convenient location and excellent transport links have played a crucial role in attracting visitors seeking to immerse themselves in the region's unique charm.
These numbers can also be attributed to the revival of business activities in the region. As global economies gradually recover from the impact of the pandemic, businesses are resuming operations and engaging in international trade. Corporate travelers are returning to the skies, attending meetings and conferences, and pursuing new business opportunities. With its well-connected flight network and modern facilities, Bologna Airport has become an essential hub for business travelers seeking seamless connectivity and efficient travel options.
The availability of diverse flight options and increased airline capacity greatly increased these numbers. Airlines quickly adapted to changing demands and introduced new routes and increased frequencies to meet the growing traveler needs. This enhanced connectivity has made the airport an attractive choice for leisure and business travelers, offering convenient access to numerous domestic and international destinations.
As a crucial entry point to Italy and beyond, Bologna Airport has achieved remarkable success by taking advantage of these opportunities. Amidst the changing circumstances, it remains dedicated to ensuring a safe and pleasant travel experience, fostering connections between people, cultures, and opportunities.
UNBEATABLE VALUE CAR RENTAL

FREE
Amendments,
FREE
Cancellations,
NO
card fees!

airport_shuttle Need Airport Transfers?
Useful Information about Bologna Airport