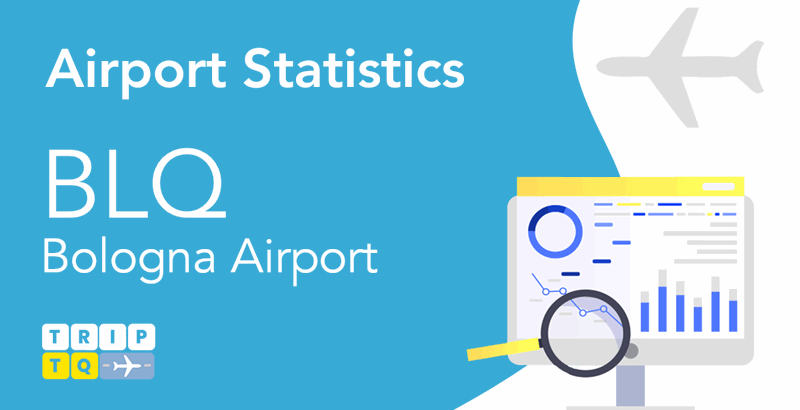 Bologna Airport Sees Impressive 15% Surge in August Passenger Traffic
In a promising sign of recovery, Bologna Airport in Italy experienced a remarkable 15.02% increase in passenger numbers in August 2023. The airport has been witnessing a steady rise in travelers, soaring from 914,094 passengers in August 2019 to an impressive 1,051,453 passengers recorded in August 2023. This surge in passenger numbers highlights Bologna Airport's growing significance and success as a travel hub in Italy.
The primary catalyst behind the surge is the resumption of international travel post-pandemic. As travel restrictions ease and vaccination rates increase globally, tourists and travelers are again eager to explore new destinations. With its convenient location and excellent facilities, Bologna Airport is becoming an increasingly popular choice for leisure and business travelers.
Another notable factor contributing to the surge in passenger numbers lies in its enhanced connectivity and expanding route networks. As airlines continue to add new connections and routes, the airport effectively caters to the diverse travel demands of its passengers. With direct flights to major domestic and international destinations, this hub offers seamless travel options, making it an attractive choice for travelers seeking hassle-free journeys.
The third reason for the steady increase is its continuous infrastructure and facilities improvements. The airport management has invested significantly in upgrades, including modernization of terminals, expanded security measures, and high-quality amenities. These enhancements ensure a comfortable experience for passengers and contribute to the airport's reputation as a world-class travel hub.
Additionally, this airport in Bologna, Italy, has its appeal as a gateway to the captivating region of the Northern part of the country. The airport's strategic location provides easy access to renowned cities such as Florence, Venice, and Milan, making it an ideal starting point for travelers exploring this picturesque region's beauty and cultural richness. Bologna Airport's proximity to these popular destinations adds to its allure as a preferred entry point for tourists seeking an authentic Italian experience.
Over the years, it has witnessed a remarkable surge in passenger traffic, reflecting its increasing significance and success. Factors such as the resumption of international travel, enhanced connectivity, improved infrastructure, and its appeal as a gateway to Northern Italy have all contributed to the airport's continued prosperity. As Bologna Airport continues to surpass new milestones in passenger numbers, it solidifies its position as a vibrant travel hub and a gateway to one of the most captivating regions in Italy.
UNBEATABLE VALUE CAR RENTAL

FREE
Amendments,
FREE
Cancellations,
NO
card fees!

airport_shuttle Need Airport Transfers?
Useful Information about Bologna Airport