Alfa Romeo Car Rentals at Bologna Airport
UNBEATABLE VALUE CAR RENTAL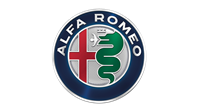 Alfa Romeo - Bologna Airport
check_circle
32 Alfa Romeo car rental quotations searched.
Popular Alfa Romeo models to rent:
About Alfa Romeo Rental Cars at Bologna Airport
Grazing the Italian horizon in an Alfa Romeo is no less than a dream for many. As a symbol of Italian luxury, Alfa Romeo combines comfort, elegance, and performance, making it a preferred choice for car enthusiasts around the globe. Whether you're a leisure traveler longing for an iconic Italian ride or a business traveler seeking a reliable yet stylish vehicle, renting an Alfa Romeo at the Bologna Airport could be the perfect way to kickstart your trip.
The Superiority of Alfa Romeo Giulia with BUDGET
Alfa Romeo Giulia, a luxury sedan with an innate sportive allure, is ideal for those who want to explore Bologna's mesmerizing landscapes in style. It offers a remarkable driving experience with its balance of power and control. The Giulia is an eco-friendly choice as well, thanks to its advanced engine technology that lowers emissions without compromising performance. Renting one from BUDGET is a smart move for travelers who appreciate style, sustainability, and affordable luxury.
Enjoy Bologna in an Alfa Romeo Giulietta from SIXT and AVIS
Next in line is the Alfa Romeo Giulietta, a compact yet powerful car that mirrors Italy's love for design and speed. Perfect for solo travelers or small families, Giulietta's compact size makes it easy to maneuver through Bologna's narrow streets, while its high-performance engine ensures a thrilling ride. It's a great pick for customers looking for an amazing Bologna Airport Car Rental. Both SIXT and AVIS offer this model, giving you the freedom to choose the rental service that suits you best.
Experience Bologna's Charm in an Alfa Romeo Stelvio by DRIVALIA
Last but certainly not least, the Alfa Romeo Stelvio, a luxury SUV, is the embodiment of Italian craftsmanship and design. Its spacious interior, advanced safety features, and robust engine make it a perfect choice for families or groups. Moreover, its elevated seating position offers a commanding view of Bologna's beautiful landscapes, making your journey even more enjoyable. For unbeatable Bologna Airport Car Rental prices, you can rent this model from DRIVALIA.
No matter your reason for visiting Bologna, the experience can be greatly enhanced by the vehicle you choose. And with Alfa Romeo rentals at Bologna Airport, you can experience pure Italian luxury at its finest. Whether it's the sportive Giulia, the compact Giulietta, or the robust Stelvio, Alfa Romeo promises an unforgettable ride.
Alfa Romeo Vehicle Rentals by Group Available at Bologna Airport
Which Car Rental Companies Offer Rental of Alfa Romeo Cars from Bologna Airport?
Alfa Romeo Vehicle Rental at Bologna Airport - FAQ
question_answer Which car rental companies offer Alfa Romeo car rentals at Bologna Airport?
question_answer Which car rental company at Bologna Airport offers the cheapest Alfa Romeo car rentals?
question_answer Which automatic Alfa Romeo cars are available to rent at Bologna Airport?
Alternative Car Brands Available to Rent at Bologna Airport
We have 140 different types of vehicles from 28 manufacturers provided by 29 car rental companies at Bologna Airport.