Smart Car Rentals at Bologna Airport
UNBEATABLE VALUE CAR RENTAL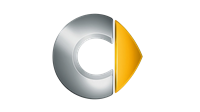 Smart - Bologna Airport
check_circle
10 Smart car rental quotations searched.
Popular Smart models to rent:
About Smart Rental Cars at Bologna Airport
Travelers arriving at the Bologna Airport, whether for business or leisure, are greeted with an array of rental car options. One brand that stands out is Smart. Known for their compact and fuel-efficient vehicles, Smart is a popular choice for those seeking to navigate the city's narrow lanes and bustling streets with ease. The brand's attributes of innovative design, compact size, and eco-conscious values make them a top pick for the discerning traveler.
Driving in Style with the Smart Forfour from AUTOVIA
The Smart Forfour, available at AUTOVIA, is a compact four-seater that does not compromise on style or performance. With its agile handling and compact size, it's perfect for navigating the narrow, winding streets of Bologna. The Forfour boasts a host of features including a state-of-the-art infotainment system, ample cargo space for your luggage, and a fuel-efficient engine, making it a smart choice for those looking to lower their carbon footprint. Ideal for families or small groups, the Smart Forfour combines practicality and eco-friendliness in a chic, city-friendly package.
Enjoy the City with the Smart Fortwo from ITALY CAR RENTALS
The Smart Fortwo, offered by ITALY CAR RENTALS, is the ultimate city car. This two-seater vehicle, with its small footprint and excellent fuel economy, is perfect for solo travelers or couples. Its compact size makes parking a breeze, even in the most crowded areas of Bologna. The Fortwo's environmentally-friendly features and minimal CO2 emissions make it a great choice for the eco-conscious traveler. Enjoy the sights and sounds of Bologna in this sleek and stylish vehicle.
Experience Bologna in the Smart Fortwo from SURPRICE or AUTOVIA
For those seeking an unbeatable Bologna Airport Car Rental experience, the Smart Fortwo is also available from SURPRICE and AUTOVIA. This vehicle, with its exceptional fuel efficiency and compact size, is perfect for navigating the bustling streets of Bologna. The Fortwo's stylish exterior, comfortable interior, and eco-friendly performance make it a top choice for those who value style, comfort, and sustainability.
With a Smart car rental, visitors to Bologna can navigate the city with ease and style. Whether you're traveling alone, with a partner, or in a small group, there's a Smart car option to suit your needs. Take advantage of these Bologna Airport Car Rental options and make your trip to Bologna a memorable one.
Smart Vehicle Rentals by Group Available at Bologna Airport
Which Car Rental Companies Offer Rental of Smart Cars from Bologna Airport?
Smart Vehicle Rental at Bologna Airport - FAQ
question_answer Which car rental companies offer Smart car rentals at Bologna Airport?
question_answer Which car rental company at Bologna Airport offers the cheapest Smart car rentals?
question_answer Which automatic Smart cars are available to rent at Bologna Airport?
Alternative Car Brands Available to Rent at Bologna Airport
We have 140 different types of vehicles from 28 manufacturers provided by 29 car rental companies at Bologna Airport.