Lancia Car Rentals at Bologna Airport
UNBEATABLE VALUE CAR RENTAL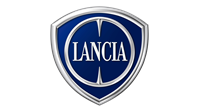 Lancia - Bologna Airport
check_circle
26 Lancia car rental quotations searched.
Popular Lancia models to rent:
About Lancia Rental Cars at Bologna Airport
Lancia, an Italian automobile manufacturer renowned for its luxurious designs and innovative engineering, has long been a symbol of Italian elegance and style. The brand's core values revolve around luxury, quality, and a unique driving experience that is both comfortable and dynamic. For travellers arriving at the Bologna Airport, Lancia rentals are an excellent choice for exploring the city and surrounding regions in style and comfort.
Lancia Ypsilon: The Ideal Companion for Bologna's Cobbled Streets
The Lancia Ypsilon is a compact city car that has been designed with a focus on style, comfort, and eco-friendliness. This model is known for its distinct Italian design, fuel efficiency, and its compact size, making it perfect for navigating through Bologna's narrow, winding streets and finding parking in the bustling city centre.
Lancia Ypsilon's compact size, combined with its comfortable interiors and impressive fuel efficiency, makes it a preferred choice for solo business travellers, couples, or small families. Moreover, the Ypsilon's eco-friendly features, like the Eco-Chic version with a dual-fuel petrol and LPG engine, make it a sustainable choice for environmentally-conscious travellers.
For travellers seeking a Lancia Ypsilon rental at Bologna Airport, a range of options are available through HERTZ, DRIVALIA, DOLLAR, THRIFTY, and ECOVIA. These companies provide not only a variety of affordable and flexible rental options but also a seamless car rental experience at the Bologna Airport.
So, whether you're a business traveller attending meetings in Bologna, or a leisure traveller wanting to explore this historic city and its beautiful surroundings, renting a Lancia Ypsilon at Bologna Airport Car Rental not only ensures a comfortable and stylish ride but also contributes to a greener environment. Experience Italian luxury and design at their best with a Lancia rental on your next visit to Bologna.
Lancia Vehicle Rentals by Group Available at Bologna Airport
Which Car Rental Companies Offer Rental of Lancia Cars from Bologna Airport?
Lancia Vehicle Rental at Bologna Airport - FAQ
question_answer Which car rental companies offer Lancia car rentals at Bologna Airport?
question_answer Which car rental company at Bologna Airport offers the cheapest Lancia car rentals?
question_answer Which manual/stick shift Lancia cars are available to rent at Bologna Airport?
Alternative Car Brands Available to Rent at Bologna Airport
We have 140 different types of vehicles from 28 manufacturers provided by 29 car rental companies at Bologna Airport.