Jeep Car Rentals at Bologna Airport
UNBEATABLE VALUE CAR RENTAL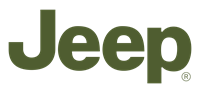 Jeep - Bologna Airport
check_circle
66 Jeep car rental quotations searched.
Popular Jeep models to rent:
About Jeep Rental Cars at Bologna Airport
Journeying to Bologna? Whether it's for business or leisure, explore the captivating city and its scenic surroundings in style and comfort with a Jeep rental from Bologna Airport. Synonymous with adventure, freedom, and authenticity, Jeep has been the vehicle of choice for explorers for over 75 years. Jeep's unique brand attributes and values resonate with those who value the road less traveled - a perfect match for the winding streets and rustic charm of Bologna.
Conquer Bologna's Urban Jungle with the Jeep Compass
The Jeep Compass, available from DRIVALIA, LEASYS, MAGGIORE, BUDGET, and AVIS, is designed for those who appreciate a blend of modern design and classic Jeep capability. This model is perfect for business travelers seeking both power and luxury, and families who desire safety and space. Its fuel-efficient engine and eco-friendly features make it a conscientious choice for responsible travel. The Compass navigates the bustling city streets and scenic countryside with equal ease, making it a top pick for unbeatable Bologna Airport Car Rental prices and performance.
Embrace Adventure with the Jeep Renegade
The Jeep Renegade, offered by MAGGIORE and SICILY BY CAR, is built for those who crave off-road excitement and urban versatility. This compact SUV, with its agile handling and advanced technologies, is ideal for the young and young-at-heart. Eco-friendly features like stop-start technology mean it's also a great choice for customers looking for an amazing Bologna Airport Car Rental that respects the environment. The Renegade's rugged charm and robust performance make it a perfect companion for your Bologna adventure.
Renting a Jeep from Bologna Airport ensures that you start your journey in Bologna with style, comfort, and the freedom to explore at your own pace. Whichever model you choose, Jeep's renowned brand attributes of adventure, authenticity, and freedom are sure to enhance your Bologna experience.
Jeep Vehicle Rentals by Group Available at Bologna Airport
Which Car Rental Companies Offer Rental of Jeep Cars from Bologna Airport?
Jeep Vehicle Rental at Bologna Airport - FAQ
Alternative Car Brands Available to Rent at Bologna Airport
We have 140 different types of vehicles from 28 manufacturers provided by 29 car rental companies at Bologna Airport.
eco
Want to drive something a little greener on holiday?