Tesla Car Rentals at Bologna Airport
UNBEATABLE VALUE CAR RENTAL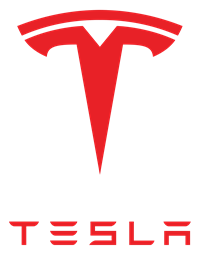 Tesla - Bologna Airport
check_circle
4 Tesla car rental quotations searched.
Popular Tesla models to rent:
About Tesla Rental Cars at Bologna Airport
As business and leisure travelers, you are well aware of the importance of having a reliable and comfortable vehicle to facilitate your movements. The allure of driving a Tesla, with its unrivaled combination of luxury, performance, and eco-friendliness, is simply too irresistible to pass up. Whether you're looking for a smooth drive through the city streets or a quiet cruise along the countryside, Tesla's state-of-the-art electric vehicles, available at Bologna Airport, are the ideal choice for your transportation needs.
Tesla is renowned for its commitment to sustainable energy and cutting-edge technology. The brand prides itself on producing electric vehicles that are not only kinder to the environment but also offer high performance and luxurious comfort. Tesla's vehicles are equipped with the latest technology, enhancing the driving experience with features such as autopilot, advanced safety systems, and a minimalist, modern interior design.
Tesla Model 3: The Perfect Companion for Your Bologna Journey
The Tesla Model 3, offered by HERTZ, is a testament to Tesla's commitment to combining sustainability and luxury. With its impressive range, you can explore the city of Bologna and its surrounding areas without worrying about frequent charging stops.
The Model 3's compact size and responsive handling make it ideal for navigating through Bologna's narrow streets and bustling city center. Its advanced safety features and autopilot system offer peace of mind, whether you're zipping down the autostrada or cruising through the scenic countryside.
The environmentally conscious traveler will appreciate the Model 3's zero-emission electric powertrain, contributing to a cleaner and greener Bologna. This feature, combined with its elegant design and outstanding performance, makes the Model 3 an excellent choice for those looking for unbeatable Bologna Airport Car Rental prices.
Whether you're a business traveler looking for a reliable and luxurious ride or a leisure traveler wanting to explore Bologna in style and comfort, the Tesla Model 3 is your perfect travel companion. With HERTZ's exceptional service, renting a Tesla at Bologna Airport has never been easier.
Tesla Vehicle Rentals by Group Available at Bologna Airport
Which Car Rental Companies Offer Rental of Tesla Cars from Bologna Airport?
Tesla Vehicle Rental at Bologna Airport - FAQ
question_answer Which car rental companies offer Tesla car rentals at Bologna Airport?
The following car rental companies at Bologna Airport offer a range of models of Tesla:
HERTZ
question_answer Which car rental company at Bologna Airport offers the cheapest Tesla car rentals?
question_answer Which automatic Tesla cars are available to rent at Bologna Airport?
The following automatic Tesla cars are available to rent at Bologna Airport:
Tesla Model 3
Alternative Car Brands Available to Rent at Bologna Airport
We have 140 different types of vehicles from 28 manufacturers provided by 29 car rental companies at Bologna Airport.